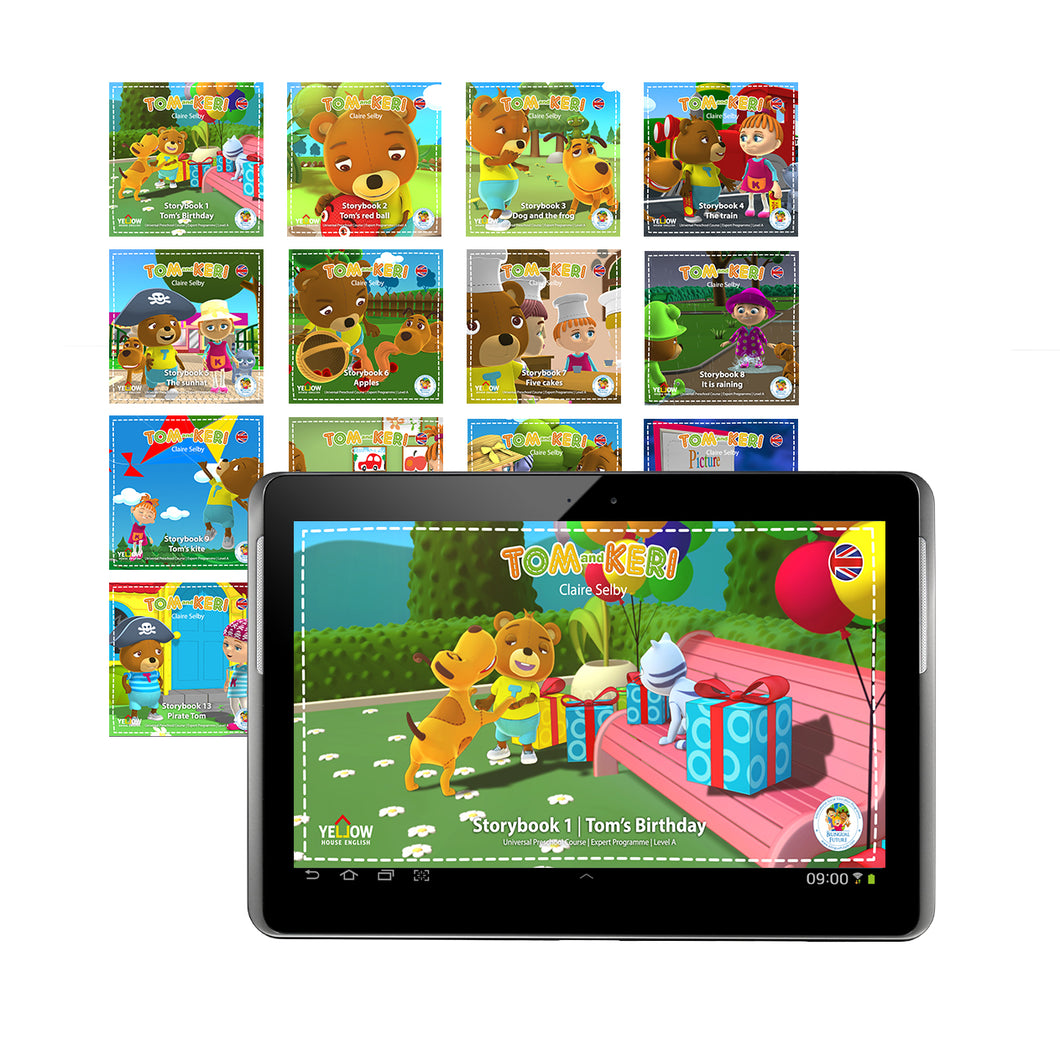 Tom and Keri B Expert Storybooks
Regular price €34.90 Sale
Tom and Keri B Expert Storybooks
For parents and teachers who know English well, this series of storybooks presents a great way to build on the Tom and Keri B or PLUS programmes. Watch all the films first, then add the storybooks. The 13 books present many more words and phrases - and introduce children to the written style of English through the familiar characters and contexts of the Tom and Keri  adventures.
Series overview:
13 storybooks
10-13 pages per story
New words and phrases
Demo:
http://demo.bilingualfuture.com/b/tom-and-keri-a---storybook-1-toms-birthday/PVEWAIx5a
On payment of the fee below, customers have access to the digital content online for 12 months from the date on which the code is activated. At the end of this period, the materials can be accessed offline by using the Bilingual Future mobile app (download the IOS or Android versions).