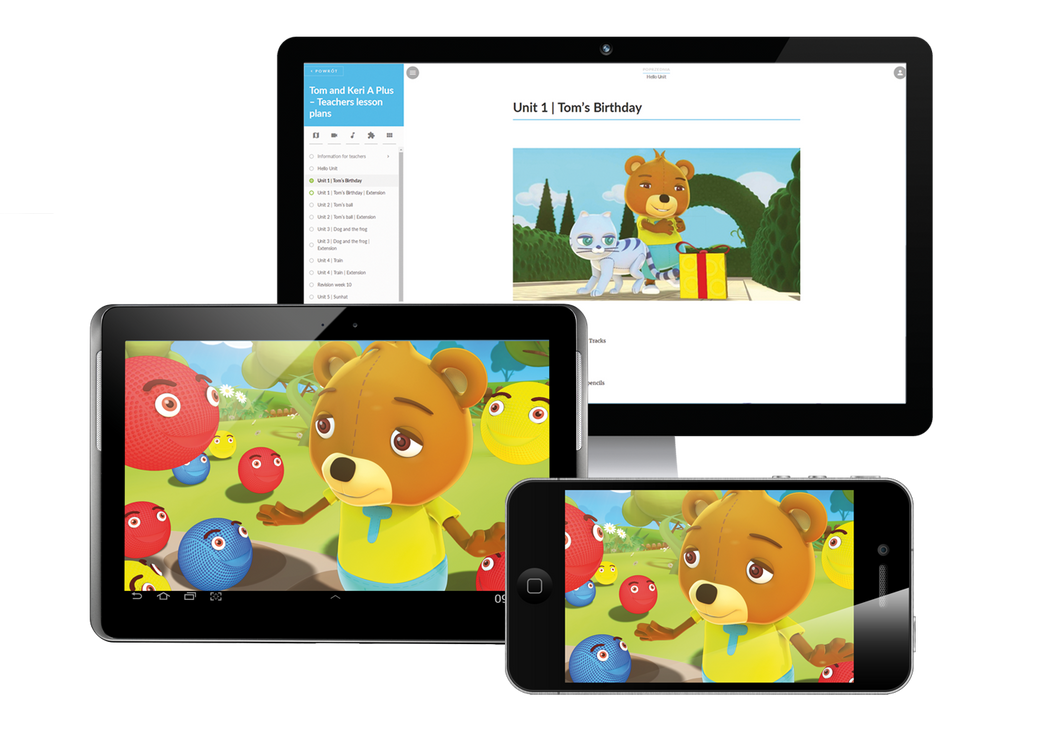 Teacher's online code renewal Tom and Keri A Standard
Regular price €79.99 Sale
Teacher's online code renewal Tom and Keri A Standard is for preschool pupils aged 4, 5 or 6 starting English. Its online multimedia format encourages success in English from the start. This Standard version is for teachers not familiar with English. Qualified English teachers can choose the PLUS version below.
Teacher's Lesson Plans are available in English, Polish, Turkish and German.
Each pupil on this course requires a Pupil's Book and Home-learning pack.
The multimedia materials for the teacher include on-screen resources:
On-screen
Teacher's lesson plans
E-book Guide for Teachers
Language presentation films
Songs and backing tracks
Teacher-parent communication system
Online extra activity sheets (to print)
Participation certificate (to print)
Course certificates for pupils (to print)
This pack does not include the electronic equipment shown.