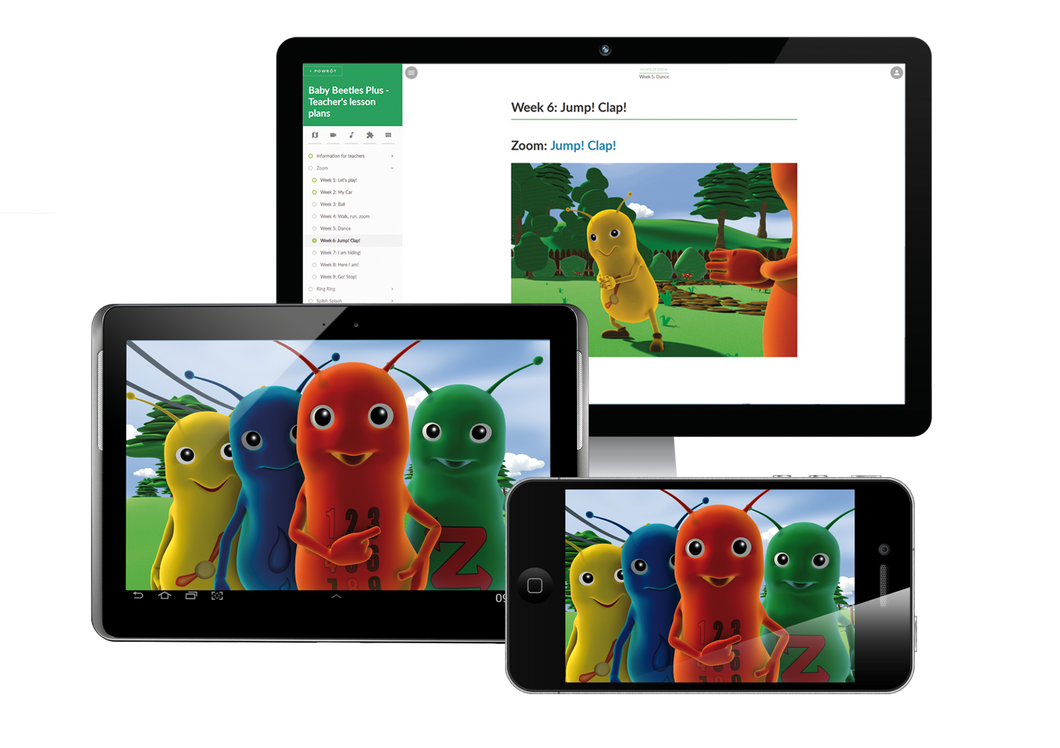 Teacher's online code renewal Baby Beetles Starter PLUS
Regular price €79.99 Sale
Teacher's online code renewal Baby Beetles Starter PLUS provides advanced lesson plans for fluent English speakers (all in English) and includes a set of puppets to make conversations a natural part of play! The on- and off-line resources, TV quality materials and home-preschool communications system make this course unique.
Each pupil on this course requires a Pupil's Book and Home-learning pack.

On-screen
PLUS Teacher's lesson plans
E-book Guide for Teachers
Language presentation films
Songs and backing tracks
Teacher-parent communication system
Online extra activity sheets (to print)
Participation certificate (to print)
Course certificates for pupils (to print)
Extra resources in this pack:
On-screen
E-book Guide for Teachers
Extra PLUS online resources
PLUS plays
This pack does not include the electronic equipment shown.
On payment of the fee below, customers have access to the digital course online for 12 months from the date on which the code is activated. At the end of this period, the materials can be accessed offline by using the Bilingual Future mobile app (download the IOS or Android versions).