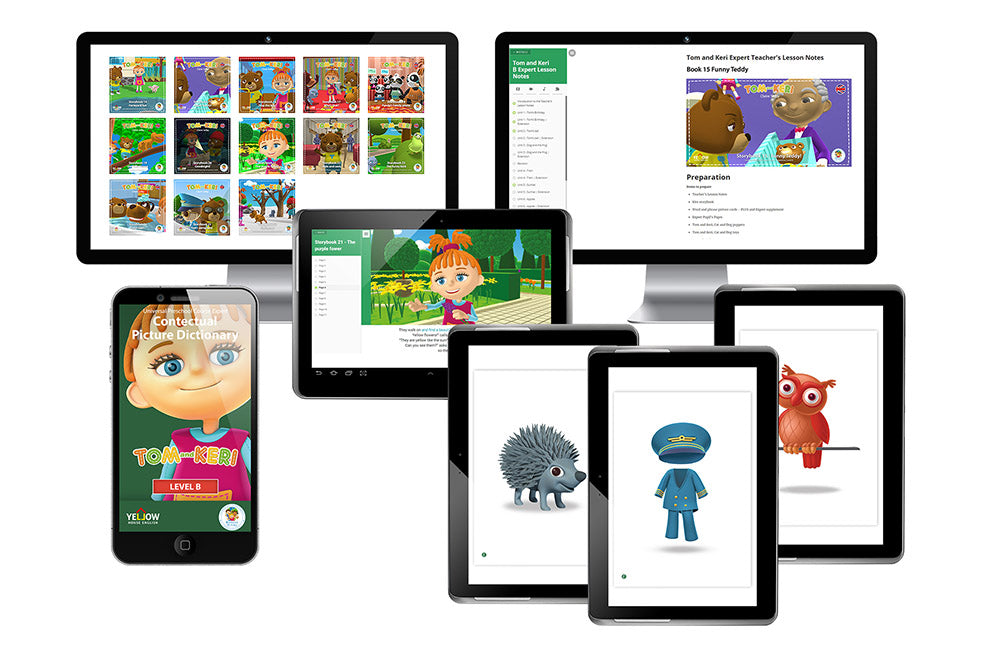 Teacher's online code renewal Tom and Keri B Expert
Regular price €119.99 Sale
Tom and Keri B concludes the Expert preschool course for qualified English teachers who have more lessons per week with each class.
Complete the Baby Beetles PLUS and Expert, Tom and Keri A and B PLUS and Tom and Keri A Expert before extending learning with this advanced level set of storybooks and activities that expand language through telling the stories that the pupils already know and love.
Demo: https://demo.bilingualfuture.com/ (Expert)
Format: Audio storybooks; 10 pages per story; Audio picture dictionary
Materials include:
Online Expert Teacher's Lesson Notes for each storybook unit (x 13)
Pack of extra flashcards (on-screen)
Additional Online Resource sheets for selected units
Online access to the audio storybook texts and recorded readings
Online Audio Picture Dictionary with images to match key words and phrases (for reference only)
Tips on working with children using the Expert Pupil's Pages – many are extra teaching tools too
This pack does not include the electronic equipment shown.
On payment of the fee below, customers have access to the digital course online for 12 months from the date on which the code is activated. At the end of this period, the materials can be accessed offline by using the Bilingual Future mobile app (download the IOS or Android versions).