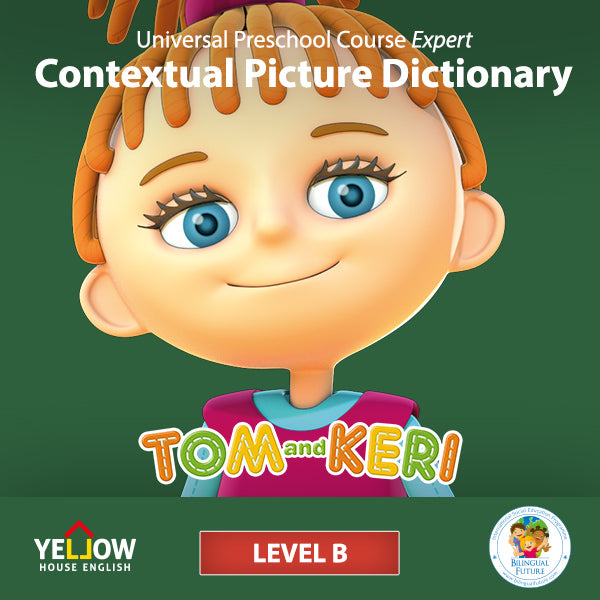 The Tom and Keri Level B Contextual Picture Dictionary
Regular price €29.90 Sale
The Tom and Keri Level B Contextual Picture Dictionary expands vocabulary and builds children's understanding of story texts in English to help prepare them for first reading at school.
They can repeat the phrases and conversations from the films and stories with the native speaker presenter to build confidence in listening and speaking to a higher level.
On payment of the fee below, customers have access to the digital course online for 12 months from the date on which the code is activated. At the end of this period, the materials can be accessed offline by using the Bilingual Future mobile app (download the IOS or Android versions).